The popular esports betting platform GG.BET has announced that it has introduced a great new feature for its customers. This feature lets you see a personalised feed of different matches and bet types that you can use for anything from sports to esports.
It's a handy feature that uses a 'smart' algorithm to tailor the feed to your individual preferences so that you can quickly hunt down the bets you're looking for. If you've read our GG.BET review, you'll know that this site is packed with bets, and so this personalised feed can only be a good thing!
How GG.bet's Personalised Feed Works
So how does the personalised feed work? Well, if you were into betting on Italian football, you wouldn't necessarily be interested in odds for something like Argentinian football. So the algorithm whittles down all of the odds for online sports betting from your past behaviour in order to present you with the bets that you're more likely to want.
What's best is that the algorithm goes much deeper than the actual sport and can tailor your feed to focus on specific teams like Manchester United or Chicago Bears, or even distinct bet types like single bets, combination bets, exotic bets and so on.
We should note here that the algorithm doesn't just cover regular sports, but given GG.BET's heritage, also works for esports such as Counter-Strike, League of Legends and so on. Though it won't apply to virtual sports betting and casino.
Take a look at the YouTube video below for a quick introduction to how the personalised feed will work: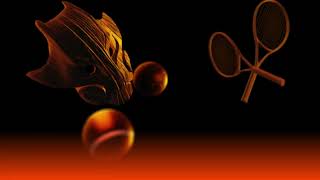 What the Personalised Feed Offers You
The personalised feed is already up and running on the GG.BET site so that you can give it a try for yourself. While the feed may take some getting used to, it's a feature that gets better the more that you use the GG.BET platform. After all, by feeding the algorithm with more data in terms of the sporting events you bet on and what kinds of bets you put down, your personalised feed will quickly start to become more 'personal'.
Above all, the personalised feed promises to give you a much faster way to enjoy all of the different betting options that you'll encounter on the GG.BET site. The platform is well-known for having comprehensive coverage of sports and esports, but the new feed should give you a stress-free way to bypass the bets you're not interested in, and instead get straight into the bets that interest you.
GG.BET has already hit the ground running in its coverage of esports betting, and features like this show that the brand isn't resting on its laurels. All of which means that we can expect to see further ground-breaking innovation from GG.BET in the future.
Watch this space for more news about GG.BET.